Pine Township
Pine Township Pennsylvania Real Estate and Place of Interest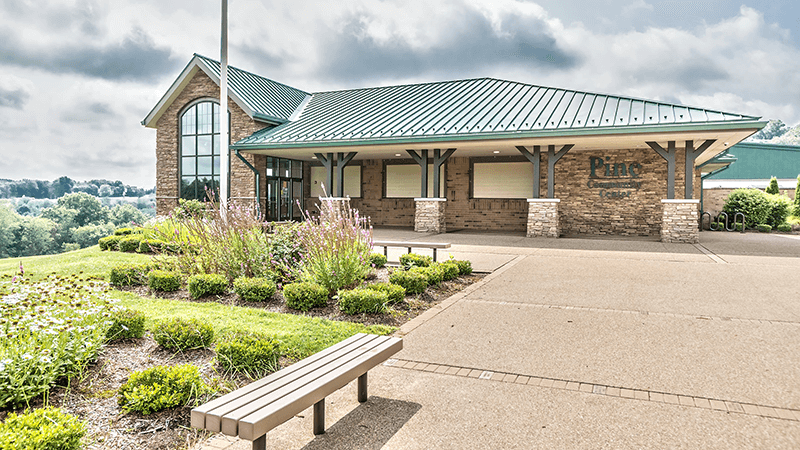 Pine Township Community Center, PA 15090 Pine Township PA is a semi-rural community with over 9,000 people in Northern Allegheny County. Most real estate listings in Pine Township are conveniently located roughly 18 miles north of attractions in downtown Pittsburgh, including major sports complexes, world class universities, hospitals, and civic organizations. Pine Township real estate is just minutes away from some of the most beautiful natural attractions in the state, including 3,010 Acre North Park and gorgeous land sprinkled with lush woodlands, rolling hills, small lakes, and farms.
Additionally, Pine Township has an educated workforce, good schools, numerous shopping districts, and prime Pine Township real estate with direct access to most of the state routes and highways—all of which allow for an easy commute to downtown Pittsburgh and the Greater Pittsburgh International Airport.
Pine Township PA New Homes: Perfect for Families and Education Enthusiasts Alike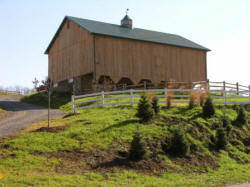 Horse Barn in Pine Township, PA 15090 Pine Township PA new homes and Pine Township PA condos are a great choice for families, as Pine Township real estate has much to offer in terms of quality schools, community activities, and local safety initiatives.
Homebuyers interested in Pine Township real estate actually have a wealth of choices between public and private schools, all of which offer strong academic programs, art programs, extracurricular activities, state-of-the-art sports facilities, reliable bus service, and pre-school education programs.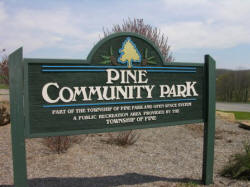 Another bonus for families browsing through real estate listings in Pine Township is the variety of activities offered by 105 Acre Pine Township Community Park featuring Ball Fields, Playgrounds, Fishing and a brand new state of the art Community Center in addition to neighboring North Park, a 3,010-acre County Park with virtually anything needed to enjoy the great outdoors. In addition to natural woodlands, a 75-acre lake, and walking and biking trails for those looking to get out in the fresh air, animal enthusiasts have access to horse show arenas, enclosed dog runs, an annual dog show, and a bird sanctuary. Golfers and avid sportsmen can take advantage of the swimming pool, 18-hole golf course, driving range, par 3 golf course, 17 tennis courts, ice skating rink, and sports fields.
Real Estate Listings in Pine Township PA Offer an Unprecedented Variety in Residential Property
Pine Township Community Park Playground, PA 15090 Real estate listings in Pine Township offer a wide variety of choices in terms of residential property, ranging from estate-style homes with acreage and a large selection of new housing to Pine Township PA condos and townhomes. In fact, Pine Township PA new homes have become extremely popular, as area professionals look toward new construction or modern developments as a break from the hustle and bustle of city life. Pine Township PA new homes are equally popular with families seeking a modern estate with plenty of land for their children to run and play.
The Choice to Call Pine Township Home
Pine Township PA has much to offer in terms of scenery, city access, and active community life. Pine Township is a wonderful choice for anyone looking to "get away from it all" without sacrificing the modern facilities and amenities that make Pittsburgh a great place to live.