Wexford
Information and Places of Attraction: Wexford Pennsylvania Real Estate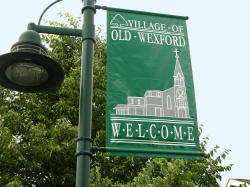 Wexford, PA 15090 Wexford, Pennsylvania is one of the oldest post-villages in Allegheny County. Established in 1828, semi-rural Wexford features beautiful rolling hills, streams, and small lakes—in addition to new and existing residential homes scattered among the landscape.
It's here that browsers of Wexford real estate will quickly notice how the natural landscape, spacious plots, and palatial homes truly set this Pittsburgh suburb apart from neighboring communities. Nowhere else in the area will you find such versatility set among so much land. Yet, while Wexford PA new homes offer the best of fine suburban living, the town is equally attractive for city lovers and nature enthusiasts alike.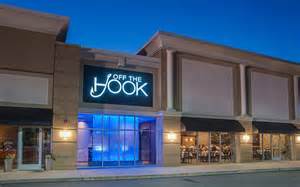 Off the Hook, Fine Seafood Restaurant in Wexford, PA 15090.
Wexford, PA shares its' zip code with Pine Township, Marshall Township, Franklin Park and, McCandless Township. However, this technicality didn't stop CNN's Money magazine named Wexford the twenty-eighth best place to live in the United States based on the diversity of its real estate, top-notch schools, and active community life. Top notch-schools are actually one of the main reasons families consider Wexford PA new homes over other available properties in the area. Specifically, North Allegheny and Pine Richland Schools are considered among the top schools in the entire State of Pennsylvania. For parents who value education in conjunction with a rich cultural experience, a Wexford real estate purchase in these school districts is ideal. Of course, summer programs and workshops from nearby University of Pittsburgh also provide a great educational resource for students of all ages.
From Estate-Style Homes with Acreage to Cozy Wexford PA Condos: Wexford Real Estate Has it All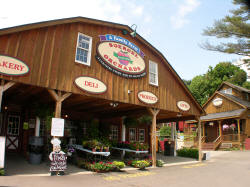 Soergel Orchard & Market, Wexford, PA 15090
Wexford PA homes consist of a combination of single family homes, townhomes, condos, estate-style homes with acreage and new construction. Wexford homes for sale are a great option for corporate executives and other professionals who work in the city, yet find the slower pace and open space of Wexford a compelling reason into move to the suburbs.
You don't have to be a six-figure professional to take advantage of the award-winning schools, vibrant community life and gorgeous scenery that Wexford real estate has to offer. Instead, Wexford PA condos are an excellent and affordable alternative for first-time home buyers, temporary residents, or those looking to downsize and prepare for retirement.
Wexford Pennsylvania Real Estate: Unprecedented Access to Major Attractions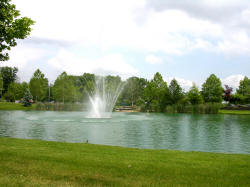 Wexford Office Park, PA 15090
Wexford PA new homes and Wexford PA condos are conveniently located near some of the area's most beautiful natural attractions and park facilities, including 105 Acre Pine Community Park, 38 Acre Pine Haven Park, 7 Acre Karrington Woods Park, and 3,000 Acre North Park.
Wexford real estate also offers direct access to major roadways in Pittsburgh, including Routes 910, Route 19 North, McKnight Road, Interstate 79 and the PA Turnpike for an easy commute to Downtown Pittsburgh and Greater Pittsburgh International Airport.
Of course, you can never forget that Wexford Pennsylvania real estate is also conveniently located just a few miles north of one of the most vibrant cities on the east coast, offering the best of the arts, medical facilities, historical attractions, and places of higher learning that set Pittsburgh apart from other neighboring cities.
Wexford Real Estate is Waiting for You
It's hard not to fall in love with the town of Wexford. Parents, students, and professionals alike can all find something of value and a reason to call this award winning town home. Moving to Wexford is one of the best decisions you can make for you and your family.